Windsor Campus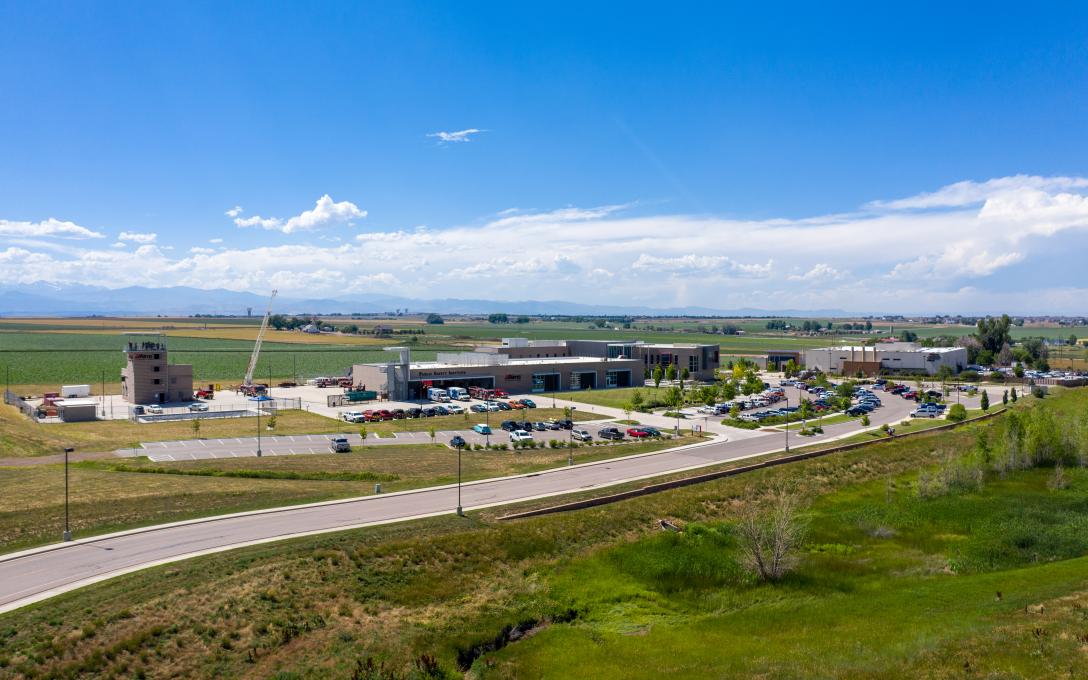 The Aims Community College Windsor campus is conveniently located close to the I-25 corridor and has everything you need to continue your education to start your new career. This full-service site houses the Aims Automotive & Technology Center and Northern Colorado's premier Public Safety Institute.
State-of-the-Art Facilities
Windsor is the proud home to two recently built state-of-the art facilities.
This 45,000 square-foot facility is dedicated to automotive education, including degree and certificate programs in automotive service and diesel technology and collision repair.

This 10-acre site houses several cornerstone public safety degree and certificates programs, including EMS, fire safety and police studies.
Full-Service Campus
Classes are held days, nights and weekends on the Windsor campus so students can learn at a time that's most convenient. In addition to classes specific to their chosen program, students are able to complete all of their general education requirements on site to make earning a degree or certificate in their field of choice as seamless as possible.
Featured programs on the Windsor campus include:
The Aims class schedule provides a complete list of classes offered for the upcoming semester at the Windsor location. Please visit our Degrees and Certificates page to choose from over 200 degrees and certificates offered across all four Aims campus locations.
Students can also get questions answered about financial aid, speak to a Pathway Advisor, receive tutoring and complete tests at the Testing Center without ever having to leave campus. Students can utilize the resources offered within the Windsor Learning Commons to assist them as they pursue their educational goals, including computers to use, the library, textbook services and equipment checkout.
Follow the Aims Windsor campus Facebook page to stay connected about everything going on at the Windsor campus.
Contact Info
1120 Southgate Drive (ATC)
1130 Southgate Drive (PSI)
Windsor, CO 80550
United States
Hours
Office Hours:
Mon. - Fri.: 8 a.m. - 5 p.m.
Sat. & Sun.: Closed
Campus Hours:
Campus hours vary each semester according to course schedules.