Allied Health Professional
Turn your people skills and desire to help others into a fulfilling career in the medical field. Earn an allied health degree at Aims and get a job working in a variety of settings in a medical office, clinic or hospital.
Allied health professionals can pursue a variety of career paths to offer quality patient care. These include working as clinical medical assistants, phlebotomists (allied health professionals who draw blood and other fluids for medical testing) or medical office assistants. Along with doctors, nurses, pharmacists and dentists, allied health professionals play a vital role in the medical field. According to Explore Health Careers, allied health professionals represent more than 60% of all healthcare providers. 
Learn about common diseases and conditions, study medical terminology and learn how to develop a friendly and professional demeanor with patients. Gain practice in conducting a variety of basic medical tests performed in a doctor's office, including drawing blood for medical testing. Plus, learn how to perform many of the front office functions at a medical practice such as processing health insurance and financial information. 
Choose one of these allied health professional careers and the coursework will give you the hands-on training you need to get a job in the medical field. The Aims allied health degree program partners with the National Center for Competency Testing (NCCT). Using skills assessments and practice tests, you can prepare for national accreditation testing and become a certified allied health professional. After graduation you can sit for exams and become a certified clinical medical assistant or phlebotomy technician.
Care Forward Colorado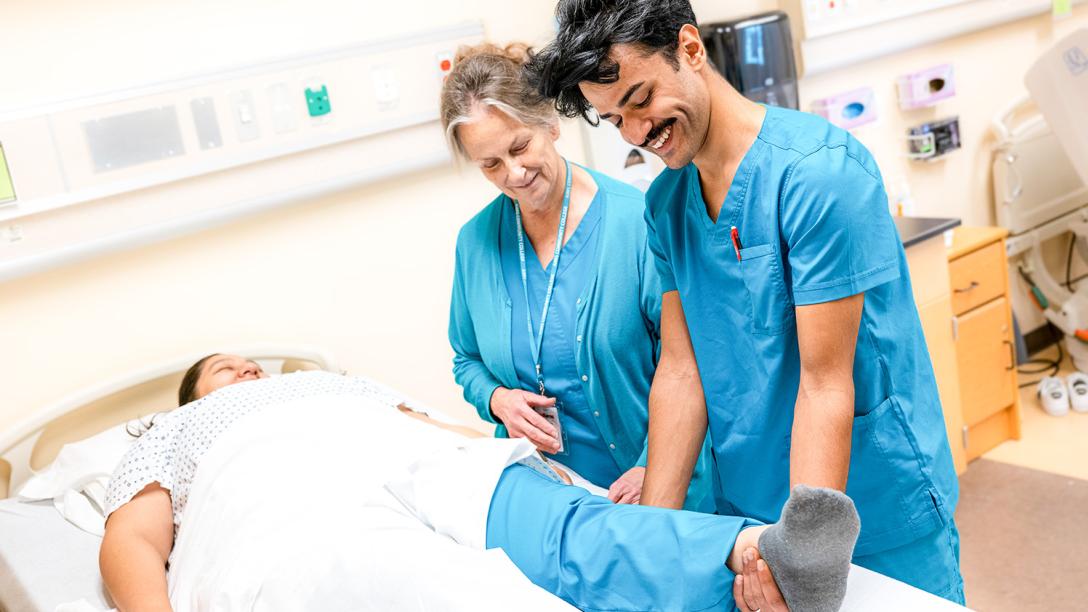 Aims Degree Video - Allied Health - Allied Health Professional
This degree track offers three paths: study healthcare law and ethics, diseases, and pharmacology for medical assistants and customize your allied health professional coursework that matches your career goal.
Shannon Navarette, medical assisting instructor at Aims, shares the many healthcare career options you can pursue with an allied health professional associate degree.
Gain the Skills You Need To Prepare for a Job in the Medical Field
The allied health professional classes combine lectures with labs to give you the hands-on learning experience needed to work in this field. 
Learn how to:
Run basic medical tests including flu and strep throat 
Take blood pressure, check vital signs, and measure height and weight
Triage patients to get them ready to see a healthcare provider
Draw blood and other bodily fluids
Understand and verify health insurance coverage and coding
Manage a medical office
In addition to your medical studies and hands-on training, the allied health degree program also teaches you the important soft skills that employers are seeking. Gain practice developing rapport with patients in scenarios designed to help you think on your feet. Learn how to present a professional demeanor and remain calm in situations where patients may be scared or worried.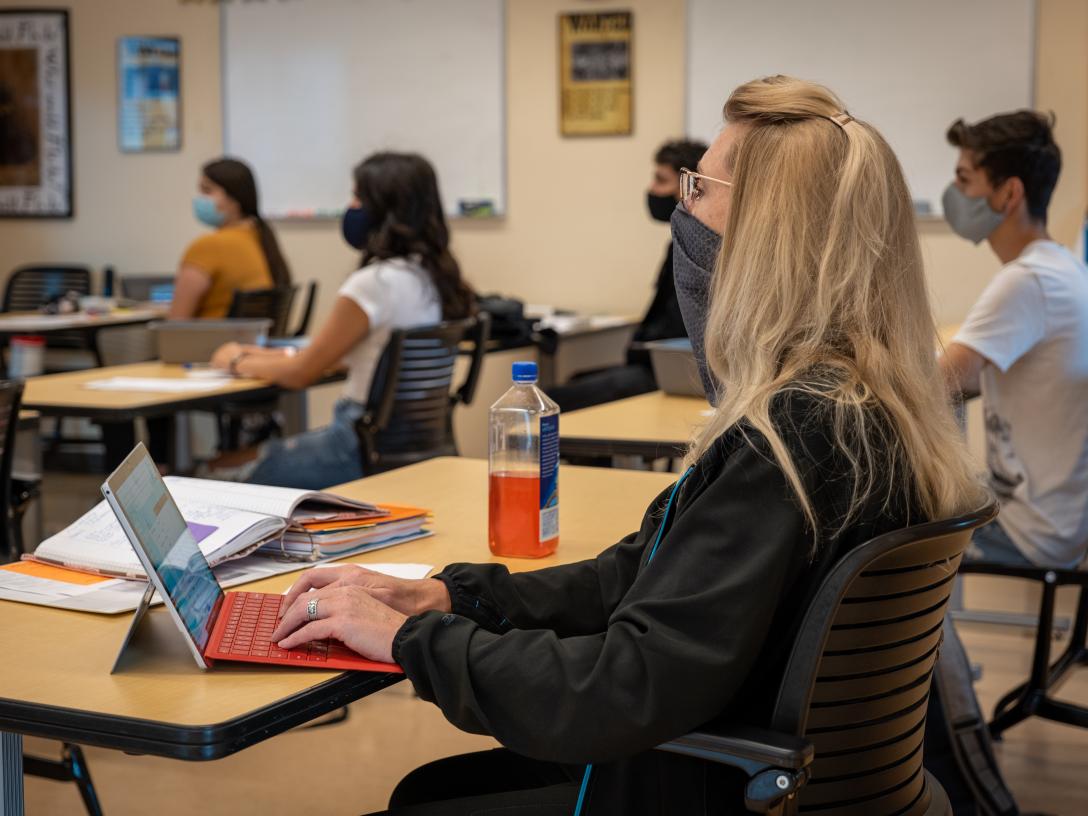 Medical Assistant, Front Office Certificate
Medical Clinical Assistant Certificate
Phlebotomy Certificate
Launch Your Career as an Allied Health Professional
Once you've decided upon an allied health degree path as a medical clinical assistant, phlebotomist or front office medical assistant, you can find work in a variety of settings:
Medical office
University healthcare system
Hospital
Medical testing laboratory
Healthcare clinic
Allied Health Professional Faculty and Staff
Gain the knowledge and practice you'll need to become an allied health professional from instructors with a wide range of real-world experience. Smaller class sizes offer opportunities for personalized attention from instructors who are invested in your success.
Next Steps
Are you ready to get started?
Do you have questions?

Meet with an Enrollment Coach!
Degree at a Glance
Degree Type
Associate of Applied Science
Credits
60