Learning Commons - Greeley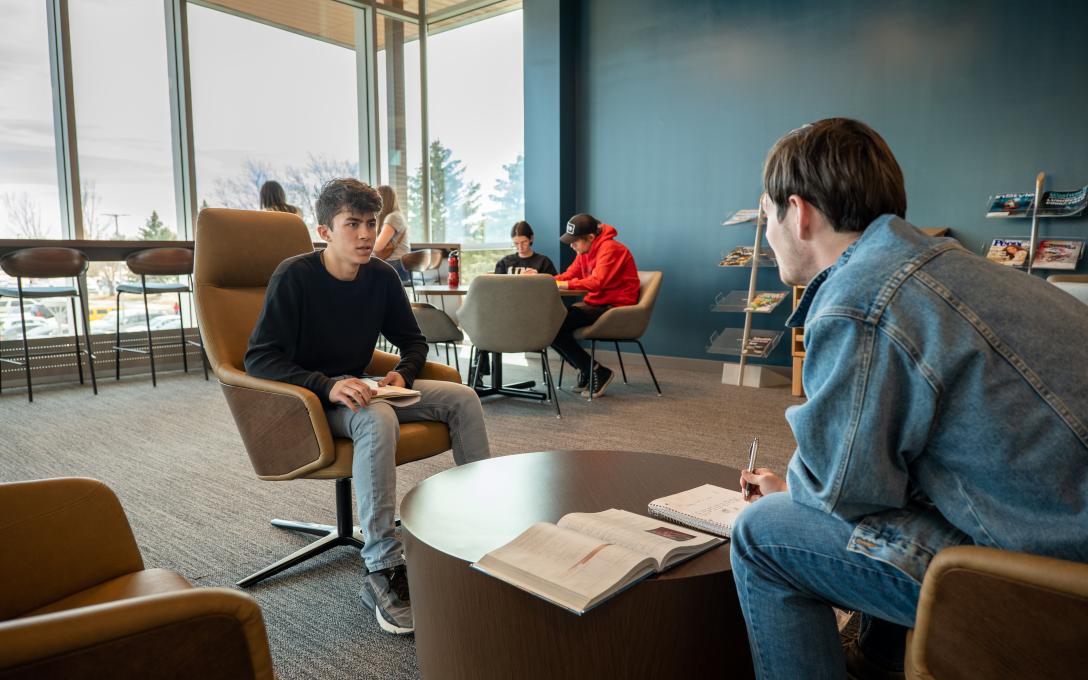 Welcome to the Learning Commons
Welcome to summer semester!   
Here is some important information about the Learning Commons this Summer 2022 semester.  
Open Hours:
The Learning Commons on all four campuses is here to serve you. Below are our hours, and we will also continue to provide some of our services in a remote capacity.
Greeley Campus:
Monday & Tuesday             8 a.m. - 7 p.m.

Wednesday & Thursday     8 a.m. - 5 p.m.

Friday                                 College is closed
Satellite Campuses – Loveland, Windsor and Fort Lupton:
Monday - Thursday            8 a.m. to 5 p.m.

Friday                                 College is closed
Services:
Our services are divided into four areas – Library Services, Tutoring Services, Online Support Services, and Computer/Technology Assistance Services. We have PCs and Macs available for your use at all of our sites. We also have printers for your academic needs.   
Device and Book Check Outs:
Laptops, hot spots, calculators, textbooks and other items are available for short term usage or for semester long check-out. You can access our reservation form here: Reserve Equipment and Textbooks.
Returning a Device/Book:
If you still have a device or item that you checked out before, please return that item as soon as possible for updating purposes.  You will be able to check out other devices/items, but we need to have past check outs returned. 
We look forward to seeing you on campus or remotely very soon!
Group Study Rooms
The Learning Commons study rooms are currently unavailable. Please contact Mary Love at mary.love@aims.edu if you need assistance. 
Learning Commons Staff
The Learning Commons staff are dedicated to helping students, faculty and staff navigate a wide range of resources and support services.
Contact Info
Learning Commons - Greeley
Student Commons
5401 W. 20th Street
Greeley, CO 80634
United States
Hours
Monday and Tuesday
8 a.m. - 7 p.m.
Wednesday and Thursday
8 a.m. - 5 p.m.
Friday
College is closed