Loveland Campus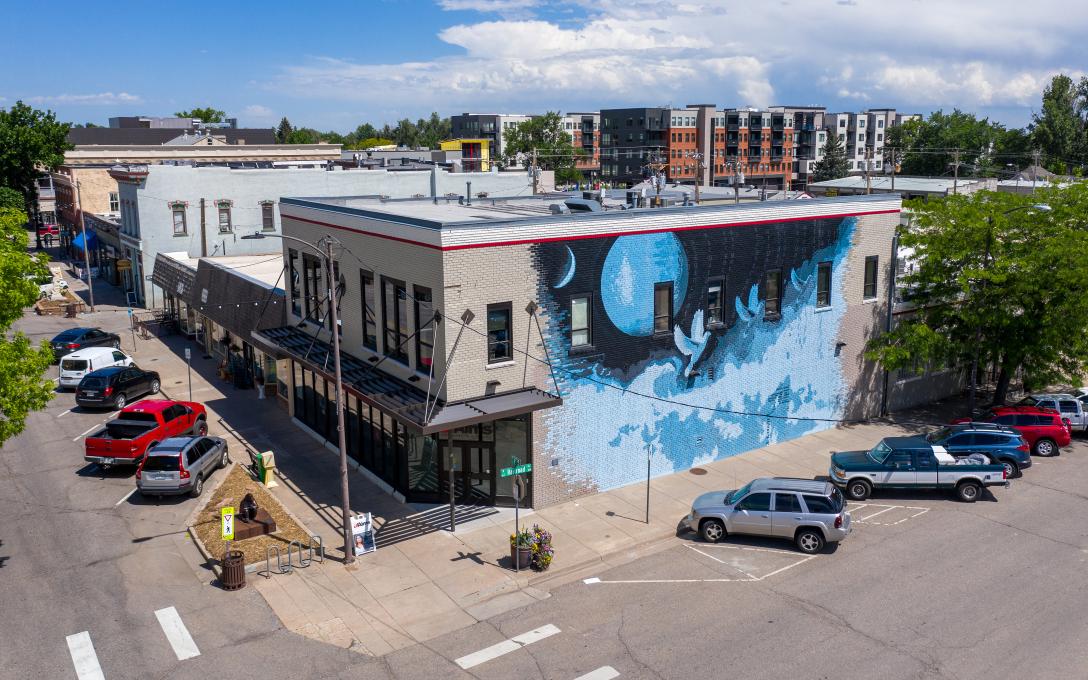 The Aims Community College Loveland campus is conveniently located right in the heart of downtown Loveland, Colorado. With a welcoming staff, dedicated faculty and small class sizes, students can expect to receive the skills and education they need for success.
Whether you're preparing for a career with a two-year degree or certificate, plan to move your credits over to a four-year college upon your two-year degree completion or need continuing education credits, the Loveland campus offers everything you need to reach your educational and career goals.
Full-Service Campus
Part of Aims Community College since 1987, the Loveland campus is where students receive a high-quality and affordable education within a community culture atmosphere that celebrates diversity.
At the Loveland Campus, you will find a full-service campus where you can:
The Learning Commons on the Loveland campus provides a space for students to utilize resources to assist them in their education. The Learning Commons consists of Library Services, the Computer Lab and Computer Assistance, Tutoring services and the Testing Center.
Academic Programs
Whether you're an artist or designer interested in turning your creativity into a career or have an interest in being a part of the technical side of an industry, Aims Loveland has the programs available to help you achieve those dreams.
The Loveland campus offers:
Upon completion, students have the option to transfer to a four-year university or embark immediately into a fulfilling career.
Aims offers over 200 degrees and certificates across four campuses, so be sure to check those out if you're seeking a different type of program. You can also use the Loveland Class Schedule to see a full list of classes.
To see the degrees and certificates offered at the Loveland campus, click the button below:
Loveland also has a robust continuing education program. Continuing education is non-credit programming that consists of courses, certifications, workshops and webinars that are non-credit, community- and business-focused.
Message from the Executive Director
Aims Community College is known for its small class sizes, welcoming and supportive environment, and over 200 quality degree and certificate programs. Our Loveland campus is no exception! Here you will find a full-service campus where you can register for classes, meet with your advisor and career counselor, and get help with financial aid. We offer an Associate of Arts degree, Associate of Arts Business Transfer degree, Graphics Software Applications certificate, Basic Animation Certificate and many other courses to help you reach your educational goals.
From Aims, you can transfer to a four-year university or make your mark in a career you'll love. Stop by our campus located in downtown Loveland and discover how Aims can help you Be Remarkable.
I look forward to seeing you on campus.
Heather Lelchook - Executive Campus Director, Loveland
Follow us on Facebook to stay connected with everything going on at the Loveland campus.

Get directions to the Aims Loveland campus from your location.
Contact Info
104 E. Fourth Street (and Railroad)
Loveland, CO 80537
United States
Hours
Office Hours
Mon. - Fri.: 8 a.m. - 5 p.m.
Sat. and Sun.: Closed
Campus Hours:
Campus hours vary each semester according to course schedules.