Emergency Medical Technician
Are you a compassionate and driven person who wants to make a positive impact in your community? Are you looking for an intense, fast-paced career that offers the chance to help people? The Aims emergency medical technician certificate program is a great way to start your EMS career. 
Serving under medical oversight, EMTs are a vital part of an overall EMS response. During this 15-week, one-semester EMT certificate program, you'll receive intensive hands-on training from experienced instructors who will prepare you for a career as a basic EMT. 
However, earning the EMT certificate is just the first step toward starting your EMS career. The emergency medical technician certificate program at Aims also prepares you to take both portions of the National Registry of Emergency Medical Technicians (NREMT) certification exam. After that, you can register with the state of Colorado and become a practicing EMT. 
If you're interested in becoming a paramedic, earning an EMT certificate at Aims is the first step toward that goal. To apply to the Aims paramedic program, you must be a certified EMT. 
The Aims EMS program is recognized by the Colorado Department of Public Health and Environment. Based at the Public Safety Institute on the Windsor campus, the Aims EMT certificate training includes:
In-depth study of anatomy and physiology in lectures and labs using a high-tech Anatomage virtual cadaver table
An advanced EMS simulation studio with lifelike patient simulators
State-of-the-art lab equipment 
Working ambulances that allow you to train in a moving ambulance
Skill-building enrichment outings
A clinical experience with a fire department, ambulance service or hospital
Starting in your first week of class, you'll have lab experiences in realistic simulations of emergency situations. 
The Aims EMT certificate program is in high demand and classes fill up quickly. Whether you're a high school or pre-med student or interested in starting an EMS career, if you want to make a difference in people's lives, the Aims EMT program may be right for you.
Aims Degree Video - Emergency Medical Services - Emergency Medical Technician
Study advanced concepts in cardiology, including EKG concepts, rhythms and diagnoses, advanced pharmacology, IV fluid therapy, and medical and trauma emergencies with lectures coinciding with a hands-on emergency scenario lab session.
Kristie Skala, an EMT instructor at Aims, talks about the exciting hands-on learning opportunities you'll have while studying to become an EMT.
The Aims EMT Certificate Program Pairs Theory With Practice
The Aims EMT program is rigorous and competitive, with high expectations for students. You'll wear a uniform and follow strict attendance requirements designed to prepare you for future work environments in EMS.
In this EMT certificate program, you'll study:
Anatomy and physiology
Patient assessment and treatment
Medical, trauma and special circumstance emergencies
In multiple lab sessions, you'll run through various realistic scenarios that will give you hands-on practice at assessing and treating patients. The Aims EMT certificate program also offers unique enrichment opportunities not found in many other programs. These activities demonstrate different aspects of EMS, from medevac helicopters to burn centers to dive response. At the end of your classes and labs, you'll do a clinical rotation in the community, gaining real-world experience with a fire department, hospital, ER department or ambulance service.
EMS and Refresher Classes for Experienced EMTs
If you're an experienced basic EMT, you can take continuing education and refresher classes through the Aims EMS department. Study IV/IO therapy or take an NREMT recertification course.
 
Care Forward Colorado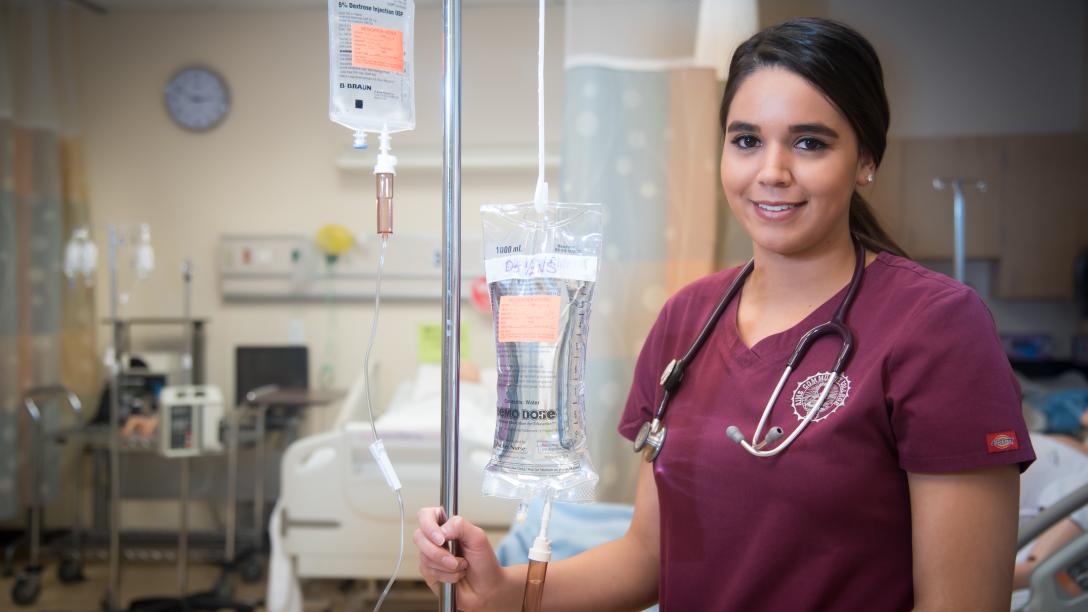 EMT - Emergency Medical Responder Certificate
EMT Faculty and Staff
The Aims EMT faculty and staff are all experienced in the field and many are Aims EMS program graduates. Learn from instructors who have worked in countless emergency scenarios and can teach you how to succeed in your career. Aims adjunct faculty work with various local agencies including fire departments, ambulance services and flight medic services and bring a diversity of experience to your education. 
"Aims really helped me to see how to connect with instructors, to be identified as a student and not a number. If I asked for help, I was able to get it."
--Kristie Skala, Aims EMS faculty and former student
Next Steps
This program has a multi-step application process.
Do you have questions?

Meet with an Enrollment Coach!
Degree at a Glance
Degree Type
Certificate
Credits
12
Tuition*
Est. Lab/ Course Fees
$205
*Check Cashier's Office for current tuition rates