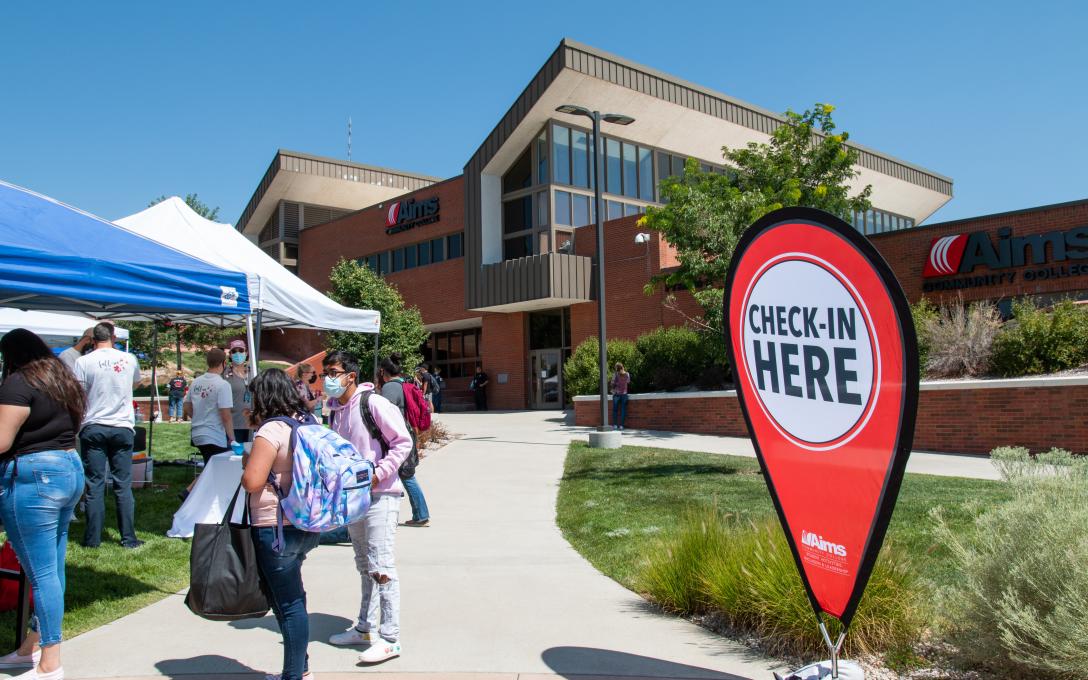 The Fort Lupton campus is located at 260 College Ave, 1.3 miles east of downtown Fort Lupton off of HWY 52. The campus is visible from HWY 52, you can't miss it. You can get directions to the campus from your current location using Google maps.
There are three parking lots. There is a west, east and south parking lot for all to use. There are 7 handicap spots located throughout the parking lots. A parking permit is required. If you do not have a permit, see the front office to obtain one, or read about how to obtain parking permits here.
Fort Lupton offers all classes needed to complete degrees and certificates in the areas of agriculture, welding and liberal arts degree with designation. Fort Lupton also provides all classes needed to complete training for a Commercial Driver's License. Students are able to take all necessary general education classes on campus, as well. For a complete list of classes offered at the Fort Lupton campus, please refer to the Aims class schedule. You can sort by selecting the term and then selecting the Fort Lupton campus location.
You can register at the Fort Lupton campus or at any of our campuses. Our Pathway Advisors will be happy to answer any questions you may have and help you register for classes, whether the class is at the Fort Lupton campus or any other Aims campus.
Yes, you may pay for your tuition and fees at any of the Aims campuses.
Yes, the Learning Commons in room 108 includes the computer lab, the library, online tutoring and student testing. Please visit the computer lab page for the most up-to-date hours. 
Contact Info
260 College Avenue
Fort Lupton, CO 80621
United States
Locations