Registration and Records
Whether you're a current high school student, getting ready to graduate from high school, coming back to college to start a new career, already enrolled or just curious about what Aims Community College has to offer, the Registration & Records team is here to help you on your journey.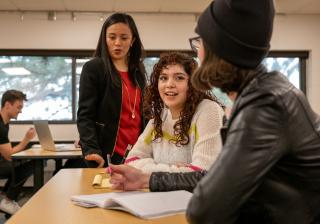 Statewide Course Renumbering Project Goes Live 2022
In an effort to keep up with the volume of courses currently being created, the Colorado Community College System is switching from three-digit course numbering to four-digit course numbering. This change will go into effect for all Aims Community College courses in Fall 2022. For a complete list of four-digit course numbers or to see what previous course numbers have been changed to, check out the crosswalk below!
Course Crosswalk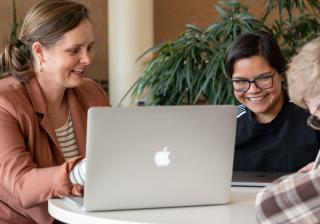 FERPA FAQ
Find answers to common questions students might have about the Family Educational Rights And Privacy Act (FERPA).
Learn More
---
Dedicated to supporting the registration process for new and existing students and managing record archives and access. 
Locations
Hours
Monday - Friday
8:00 a.m. - 5:00 p.m.